Where European Tradition Meets Northwest Living
The Seattle Area's Premier Sculpture and Chainsaw Art Studio
We create chainsaw-carved wood sculptures for private residences in the Pacific Northwest and beyond. The studio is led by Tomas Vrba, an award-winning master chainsaw sculptor. Tomas combines the classical fine arts training he received in his native country of Slovakia with the raw power of the chainsaw to create a unique style of sculpture that is at once rustic and polished.
Our on-site tree stump art and commissioned sculptures are available to the greater Seattle area — King, Pierce, Snohomish, Skagit and Whatcom counties.
Free delivery or shop in person
We now offer free delivery on many of our chainsaw carvings (within W. Washington.) Shipping is also available.
To shop in person, visit us at  our new Bellingham, WA location.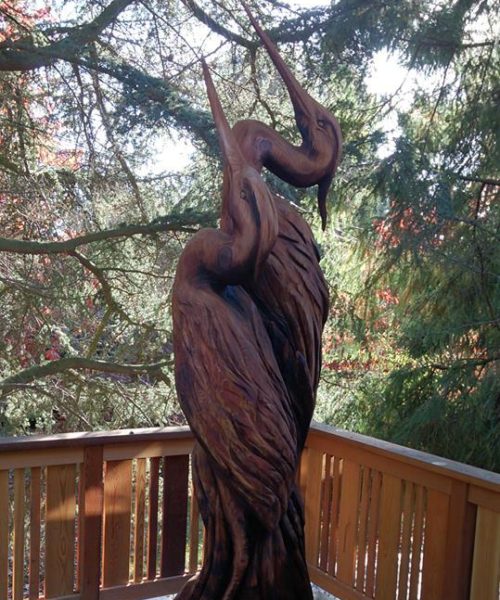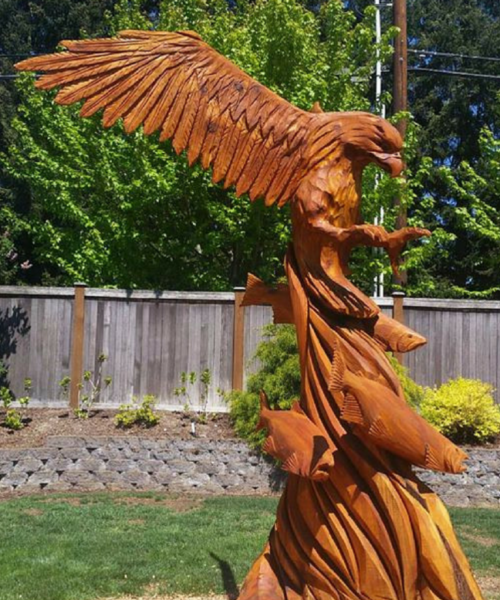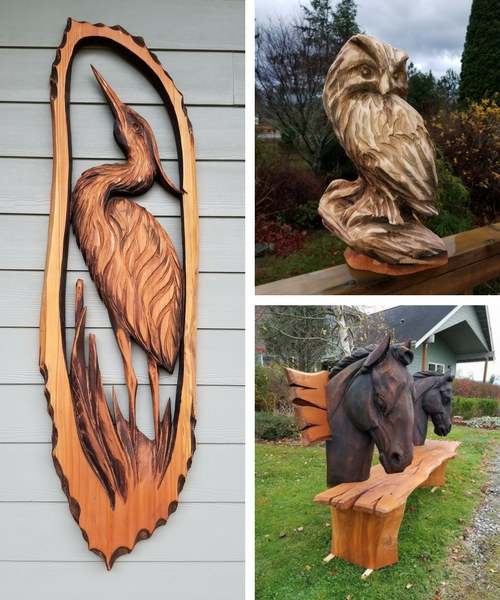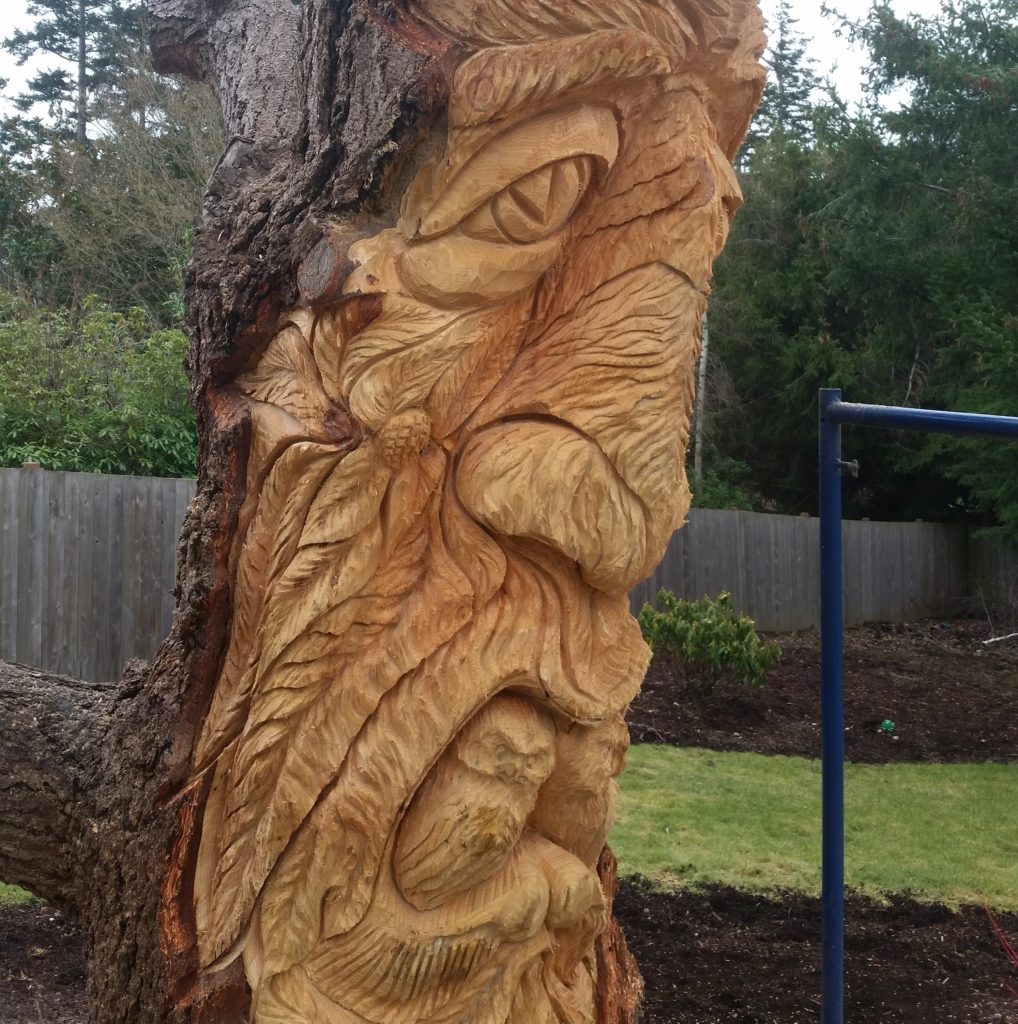 How to Commission Tree Stump Art
Tree stump art is a unique way to preserve the memory of a tree that has to be cut down.  We like to think of it as salvaged art…amplified.
Not sure where to start? Here's our step-by-step guide to commissioning a chainsaw carved tree stump sculpture.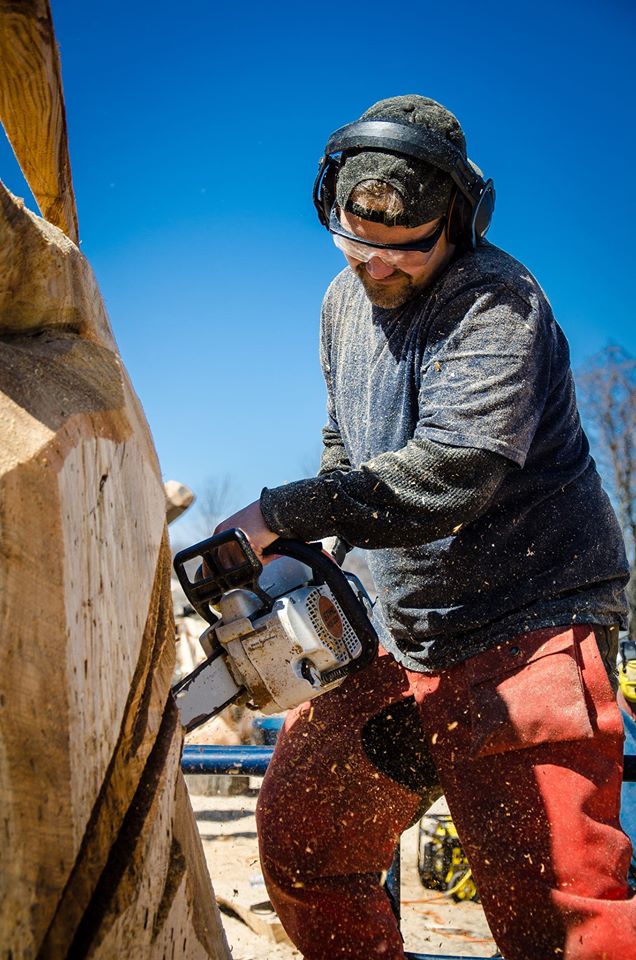 Chainsaw Carving Classes
You asked for it, and it's finally here! We now offer chainsaw carving classes at the studio. Tomas is widely regarded as one of the best chainsaw sculptors in the country. You'll learn from a master, with small class sizes and plenty of individual attention.
REGISTER FOR A BEGINNER CHAINSAW CARVING INTENSIVE WORKSHOP
OR
CONTACT US ABOUT PRIVATE LESSONS